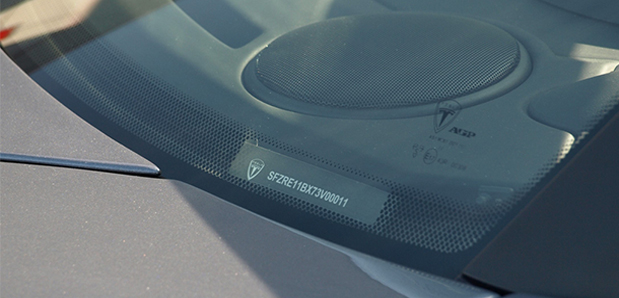 VIN Toyota is very important through you can get all information about vehicle like year of production, original paint color, version and equipment and even history of vehicle. VIN is length 17 characters without 1 and 0 (to avoid mistakes to I and O).
The mos popular location of VIN are: registration card, title , insurance, under or next to passenger seat, on bulkhead, next to spare wheel, in trunk on the floor, on the left of middle column. Inside the driver-side doorjamb.
VIN number Toyota depends model  for example: Toyota 4Runner, Toyota 86, Toyota Agya, Toyota Allion, Toyota Alphard, Toyota Aurion, Toyota Auris, Toyota Avalon,Toyota Belta, Toyota Calya, Toyota Carri, Toyota Camry, Toyota Carri, Toyota Century, Toyota C-HR, Toyota Coaster, Toyota Comfort, Toyota Corolla, Toyota Crown, Toyota Dyna, Toyota Estima, Toyota Etios, Toyota Fortuner, Toyota Highlander, Toyota Hillux, Toyota Hiace, Toyota Innova, Toyota Isis, Toyota Kluger, Toyota NAV1, Toyota Mirai, Toyota Noah, Toyota Passo, Toyota Porte, Toyota Premio, Toyota Prios, Toyota Probox, Toyota RAV4, Toyota Sienna, Toyota Spade, Toyota Sparky, Toyota Tacoma, Toyota Tundra, Toyota Verso, Toyota Voxy, Toyota Yaris and others.  In the older vehicles, was placed on Nameplate with VIN Number. In the new cars often is placed on nameplate sicker behind front glass.  The easiest way is use our tool, its totally free!
Where is the VIN at Toyota?
Remember that before you buy, check the history of the vehicle. You do this by typing the VIN Number Toyota below:
It is extremely valuable to have a very accurate vehicle database that provides new vehicle data in a timely manner. Especially if you are interested in some younger model of car. Usually, a free VIN decoder does not update its database with the latest vehicles.
Still not sure where the VIN is at Toyota? Here are some specific examples: